School Uniform
Please support school staff by checking that your child is fully prepared before leaving home.

The main reminders include:
Full compliance with AGS uniform code – page 5 of the PPD. This includes strict limitations on jewellery, make-up and one clear facial piercing. It also means no trainers – only plain black shoes.
No tube skirts, mini skirts or tight trousers.
Full AGS branded PE kit may be worn, all day, on PE days – page 5 PPD.
No coats are permitted to be worn inside the building – staff are permitted to confiscate.
Full equipment every day.
Long or short sleeved shirts are permitted throughout the school year.
Shoes: Plain black with flat or low heels. No trainers permitted
Full equipment every day.
Policy for Positive Discipline (PPD) Document available here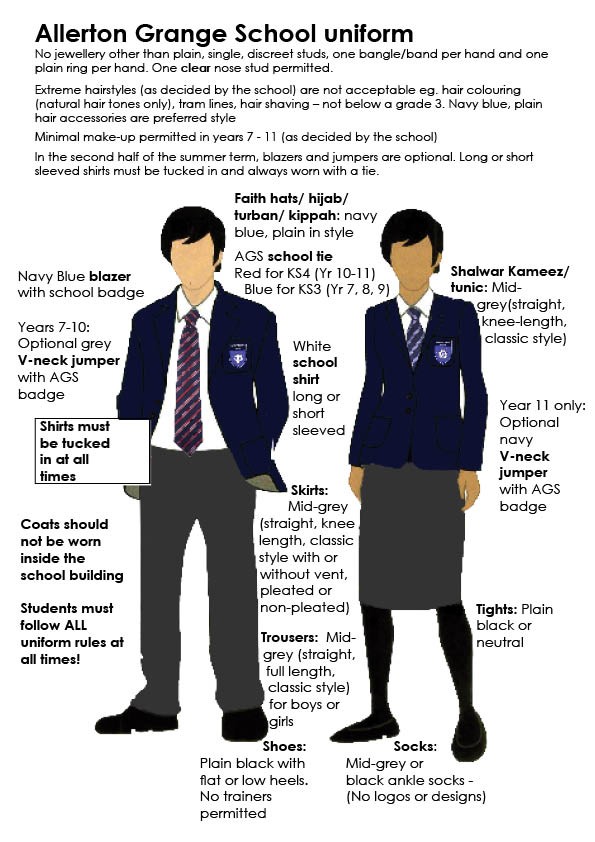 Shoes: Plain black with flat or low heels. No trainers permitted.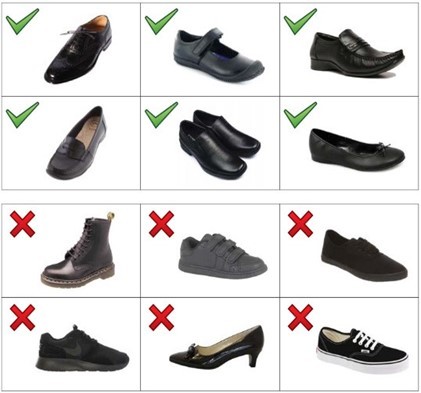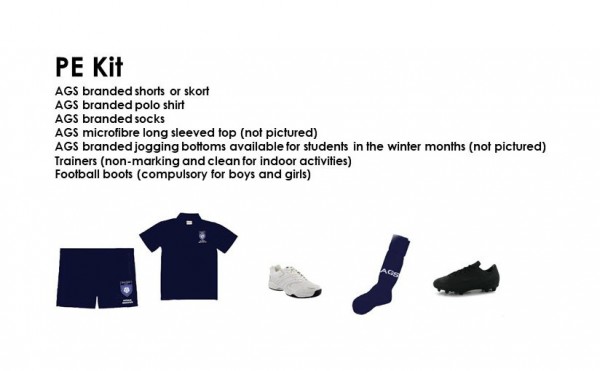 Summer Uniform
In the second half of the summer term (after half term), blazers and jumpers are optional. Long or short sleeved shirts must be tucked in and always worn with a tie.
This is part of the Leeds School Uniform Exchange, linked to Zero Waste Leeds. 
Parents and carers have the opportunity to donate and swap uniform free of charge, reducing waste and saving money. Due to recent lockdowns there is likely to be lots of school uniform that hasn't been worn as much as usual, making this a great time to get involved and get swapping!
Click to visit the Allerton Grange School Uniform Exchange Facebook page
Please note this is currently being run on a voluntary basis by a parent.
We sometimes have unclaimed school uniform in school and available for parents on request - please email vikimciver@allertongrange.com to check what is available.