Hot Chocolate Friday

Students nominated by their Year Teams have met with Mr Roper in the return of a popular reward incentive, Hot Chocolate Fridays (or Cold Juice Friday during the Summer Term!). The Headteacher or Deputy Headteacher meets with students personally, in a joint meeting each Friday, to find out more about how they have succeeded in embracing our school values and going the extra mile.
Allerton Grange has a policy for positive discipline which focuses on rewarding good behaviour. It is embedded into school life through stamps in planners, achievement points and reward assemblies.
Congratulations to the following students: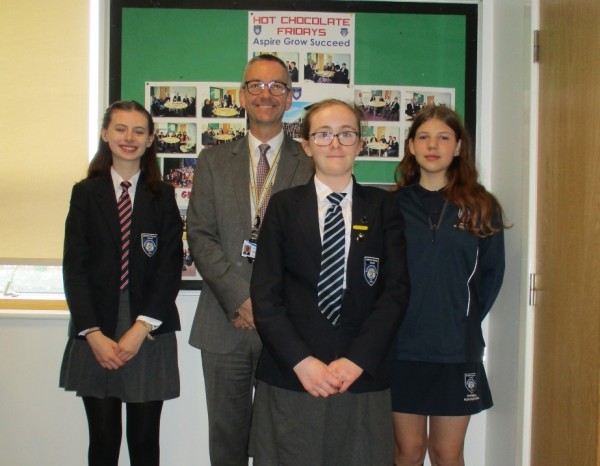 Isla in Year 7 is performing at His Majesty's Theatre in the West End on Sunday with her stage school The Pauline Quirke Academy.
Esme in Year 8 has been fantastic all term, and the majority of her achievement points are for being positive, respectful and kind!
Umar in Year 9 always does the right thing. He is kind, considerate and hardworking, as well as being very resilient and a loyal friend to others.
Annabel in Year 10 has produced the most amazing interactive presentation for GCSE Drama and has really gone above and beyond, once again!
Amira in Year 12 did a fantastic job in helping to deliver the Dentistry Project to all the Year 7 students. Well done and thank you Amira!